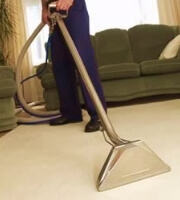 In order to maintain the original appearance and the quality of your carpets, they must be professionally cleaned at least once or twice a year.
This process not only enables your carpet to maintain its beautiful look, but it also allows your house to stay fresh and attractive. If you do not take good care of your carpets, they will soon wear out and you will need it replace them.
A high quality carpet and rug that if properly maintained can last even for decades. Cleaners Brixton combines modern, reliable and efficient carpet cleaning equipments and methods. We provide our cleaning services to our customers based in Brixton, London.
Carpet Cleaning in Brixton
Prices
Hallway carpet

from £

4

Bedroom carpet

from £

23

Living room carpet

from £

25
Minimum call out charge £48.
Our cleaners are trained to pay attention to all minor details and ensure that the carpet remains spotless clean all the time. Our cleaning experts will only use the most reliable cleaning products and methods to clean your carpet.
With our effective steam cleaning method and advanced equipments, you can be assured of nothing less than a clean, fresh and nice smelling carpet that will improve the appearance of your house a great deal. Steam cleaning is the most reliable carpet cleaning method since there are no chemicals involved.
It uses hot water to extract all dirt such as, stains, mites, and dust that can cause serious respiratory complications such as asthma and allergy to the your members of the family. Our cleaners will start by hovering your carpet to make sure that the loose dirt and stains are completely vacuumed, then, they will use the steam cleaning method to remove any other dirt that could still be trapped in the fibers.
Our cleaning process is designed to ensure that every inch of your carpet is cleaned and all harmful mites and bacteria killed. We will also protect your carpet against future damage from dirt and mites by applying Scotch Guard liquid solution. This solution is best in preventing spilled liquids from penetrating into the carpet and causing permanent stains.
It also makes regular carpet cleaning easy since the spilled liquids will only fall between the fibers and not into them. Our main interest is to ensure that your carpets retain their original quality for the longest time.